Dell EMC SC9000 Array Controller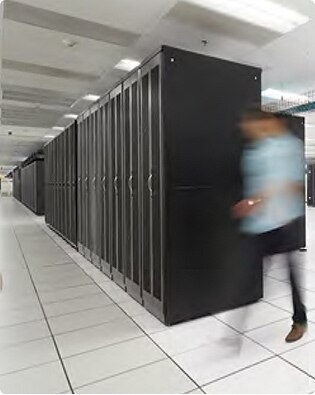 Scale, streamline and accelerate your enterprise data center
The SC9000 provides an ideal solution for large-scale storage, high-end workloads and distributed enterprise environments. Our latest flagship array offers all the industry-leading capabilities of the SC Series line in a fully upgraded, more scalable system. Enhancements include:
Dual 8-core Intel® Xeon®, 4x system memory
Intelligent deduplication and compression
Multi-array federation and auto-failover
Enhanced virtualization and encryption
Cross-platform replication and shared management with PS Series arrays
The SC9000 is backed by Dell Copilot Services, which combines centralized support, education and sales resources with 24×7 active system monitoring to help improve performance and stability.
---
Manage storage at the data center level
Although a single SC9000 provides quick, modular expansion to over 6PB raw SAN capacity per array*, it can also be interconnected with other SC Series arrays in larger federated systems, elevating and abstracting data control across your environment.*
Included Live Migrate "storage hypervisor" feature lets you move volumes non-disruptively between arrays without remapping hosts.
Included Volume Advisor proactively monitors all arrays for the optimal volume placement, based on customizeable policies.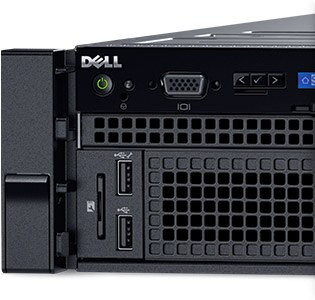 ---
Flash and hybrid performance powerhouse
Innovative all-flash and hybrid SC9000 solutions can revolutionize the speed and impact of your applications. Intelligent multi-tier SSD capability,* new 12Gb SAS backend, and a wide range of HDDs and ultra-dense expansion options give SC9000 the power, throughput headroom and ultimate flexibility to meet ever-changing workload demands.
With SC9000, flash becomes practical and cost-effective at any scale, extending its proven competitive advantages to more aspects of your data-driven business.

---
Always available storage
SC9000 is ideal for non-stop environments such as private cloud deployments. Live Volume provides native business continuity, enabling transparent auto-failover to synchronized backup volumes on another SC series array. Live Volume keeps workloads running during unplanned outages and repairs your high-availability environment automatically when an array comes back online.
Deeper intelligence and efficiency drives real cost savings you can reinvest in your business, with intelligent compression and deduplication for all drive types, dynamic RAID tiering and pervasive "thin" methods.
Enhanced storage virtualization and control lets you map resources to business priorities, meeting Service Level Agreements (SLAs) for mission-critical apps, even in multi-tenancy environments, with QoS and VVols support.
Unprecedented levels of flexibility and investment protection allows SC arrays to coexist and replicate in PS Series environments. PS Series customers can now add SC arrays if and when they choose.
---
Modular, enterprise-grade platform
Redundant, hot-swappable components make the SC9000 a resilient, easy-to-deploy and highly available solution. Add capacity quickly with any of five supported expansion enclosures and customize I/O connections to multi-protocol SANs (FC and/or iSCSI)
SC9000 customers can scale with confidence knowing they are deploying a true future-ready solution. Additional investment protection includes:
Extensive third-party integrations (VMware, Microsoft, Oracle, IBM and more)
Lifetime SSD warranty with comprehensive coverage against wear-out*
Tiering flexibility to assimilate new technologies faster
Optional FIPS-certified self-encrypting SSDs and HDDs
Simplified, evergreen software licenses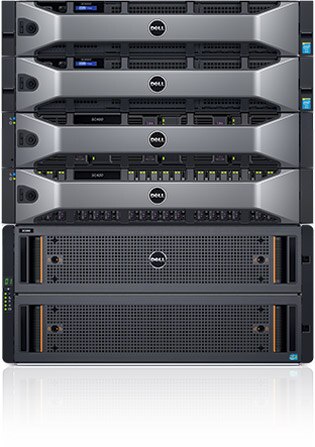 ---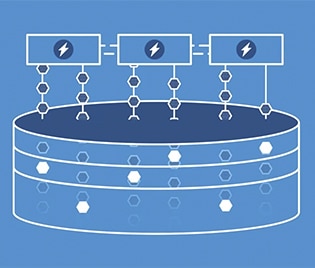 A new level of Storage Center OS efficiency
SCOS 7 is a ground-breaking leap forward in the evolution of Dell's SC platform, offering diverse environments the ideal access point to deploy uniquely adaptable, future-ready storage solutions. New capabilities include:
Over 10:1 capacity savings with intelligent deduplication and compression*
Federated data control with Live Migrate
Seamless business continuity with Live Volume auto-failover between arrays
Unified management and cross-platform replication between SC and PS Series arrays
Quality-of-Service (QoS), VMware Virtual Volumes (VVols) support, iSCSI Datacenter Bridging (DCB)* and more…
Key SC Series OS and software advantages are summarized below. See individual spec sheets and product documentation for additional features and specific platform support.
---
Self-optimizing, automated storage
Based on actual use and application performance requirements, SC Series Data Progression automatically optimizes your drive tiers and RAID levels for performance and cost savings. By default, all new data is written to fastest Tier 1 drives at RAID 10 performance levels, then converted to economical RAID 5/6 for subsequent reads.
As data ages, it's moved to less expensive storage until it becomes more active again. All-flash and hybrid arrays can leverage the unique attributes of write- and read-intensive SSDs in combination. Data is precisely where it's needed, when it's needed – the perfect combination of high IOPs and cost savings.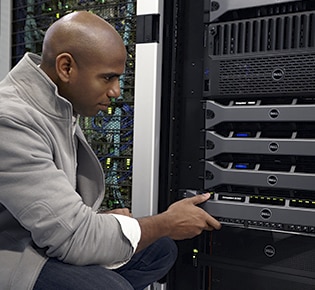 ---
Space savings in the data center
SC Series delivers unprecedented levels of platform efficiency, plus the most comprehensive data reduction.*
Intelligent deduplication and compression for all storage tiers and drive types
Dynamic Capacity (thin provisioning) completely separates storage allocation from utilization, enabling you to allocate any size volume up front yet only consume physical capacity on write
Thin snapshots solve tradeoff issues between granularity and capacity cost savings
Remote Instant Replay ("thin replication") offers a cost-effective disaster recovery solution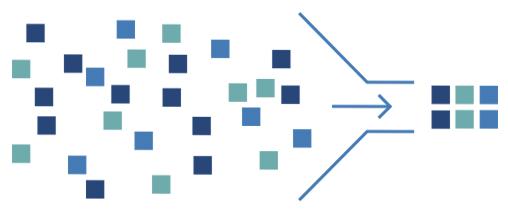 ---
Advanced data mobility, business continuity and security
The SC Series Live Migrate "storage hypervisor" feature, included with the base product, allows you to move data seamlessly between arrays without remapping your hosts, optimizing utilization of available capacity and cache across federated multi-array systems.
Live Volume auto-failover offers a native business continuity solution, providing volume-level protection from unplanned outages with no need for additional hardware or software.
And, to avoid data loss or compromise from physical security breaches, the SC Series offers a complete range of FIPS 140-2 certified self-encrypting drives (SEDs) in both SSD and HDD formats, plus support for leading third-party key managers.
---
Intuitive management at your fingertips
Dell Storage Manager (DSM) and new Unisphere for SC HTML 5 Web interface provides comprehensive monitoring and management of all local and remote SC Series arrays. Streamline administration and reduce operating costs with advanced features like volume-level QoS, VVols support and departmental "charge-back" reporting, allowing instant visibility and control of a multi-terabyte, multi-location environment.
DSM also allows you to perform day-to-day tasks across SC and PS Series arrays from a single management interface. Easy-to-use data replication and migration between platforms gives PS customers flexibility to add SC arrays to their environment, if and when they choose.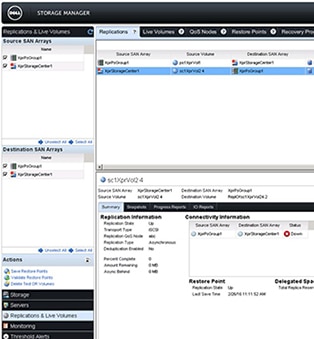 ---
Data center automation with leading technology partner integrations
SC Series features a vast array of integration points with VMware, Microsoft, Oracle, OpenStack, IBM, CommVault, Symantec, Foglight and more. VMware® vSphere™ plug-in, vCenter™ SRM adapter and VAAI support help you manage storage and virtual machines together.
With the introduction of Application Protection Manager for Oracle and now enhanced for the Linux environment, you can create application-consistent Replays for Oracle databases. Combined with Storage Center Data Instant Replay (DIR), it will ensure reliable application, consistent backup and recovery of Oracle and Microsoft Volume Shadow Copy (VSS) enabled applications (Exchange, SQL and Hyper-V) and VMware virtual machines (VMs).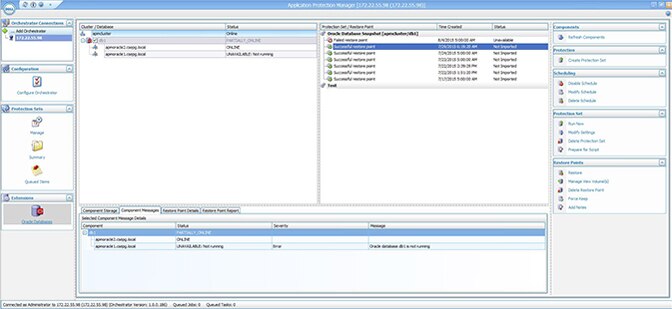 ---
Dell Storage SC Series expansion enclosures
With up to 1024 total drives and 6PB* raw capacity in a single array, the SC9000 is massively scalable. All data is managed through the primary storage controller, deployed in redundant pairs. To expand capacity, you can mix and match from any of the five supported expansion enclosures, depending on your specific performance, cost or density needs.
Options are available for ultra-dense (84 drives in 5U) and new high-performance 12Gb SAS enclosures. Adding a new enclosure is simple – the new drives can be automatically assimilated into the existing virtualized pool, or set up as their own standalone pool. Data-in-place upgrades* make it easy to change controllers and other key components, or migrate from legacy SC Series arrays.
---
Dell Storage SC400
(12) 3.5″ drive slots
2U rack size
120TB max capacity per enclosure
12Gb SAS (dual modules) controller-enclosure connection
Supports intermixed drives
SSDs: 1.6TB/3.84TB
HDDs: 4TB/6TB/8TB/10TB 7.2K
Compatible with SC9000 and SC7020 controller
---
Dell Storage SC420
(24) 2.5″ drive slots
2U rack size
368TB max capacity per enclosure
12Gb SAS (dual modules) controller-enclosure connection
Supports intermixed drives
SSDs: 400GB/480GB/800GB/960GB/1.6TB/1.92TB/ 3.84TB/7.68TB/15.36TB
HDDs: 600GB 15K and 1.2TB/1.8TB 10K
Compatible with SC9000 and SC7020 controller
---
Dell EMC SC460
(60) 3.5 inches drive slots
4U rack size
600TB max capacity per enclosure
12Gb SAS (dual modules) controller-enclosure connection
HDDs: 3.5 inches NL SAS 6TB, 8TB, 10TB, and 10TB SED FIPS
Compatible with SC9000, SC7020 and SC5020 controller
Compare
Chassis
Dimensions
Height: 2U/87.3 mm (3.44 inches)
Width: 482.4 mm (18.98 inches) with rack latches; 444 mm (17.08 inches) without rack latches
Depth: 755.8 mm (29.75 inches) with bezel
Weight: 19.73 kg (43.5 lb)
Rack support
ReadyRails™ II static rails for tool-less mounting in 4-post racks with square or unthreaded round holes or tooled mounting in 4-post threaded-hole racks
Connectivity
PCIe Gen 3 slots
7 per controller
4 full-height (cache card consumes one), 3 low-profile
Any slot may be used for either front-end network or back-end expansion capacity connections
Front-end network protocols
FC, iSCSI, FCoE (supports simultaneous multiprotocol)
Max 32Gb FC ports
32 per array (SFP+)
Max 16Gb FC ports
40 per array

Max 8GbFC ports
12 per array

Max 100Gb iSCSI ports
20 QSFP28 per array
Max 25Gb iSCSI ports
20 SFP28 per array
Max 10Gb iSCSI ports
32 SFP+ or BaseT per array
iSCSI DCB
IPv6
Back-end expansion protocols
12Gb SAS (auto-negotiates to 6Gb)
Max back-end expansion ports
40 per array
Environmental Operating Conditions
Temperature
Operating: 41º to 104ºF ( 5º to 40ºC )
Non-operating: -40º to 149ºF ( -40º to 65ºC )
Humidity
Operating: 10% to 80% (non-condensing)
Non-operating: 5% to 95% (non-condensing)
Management
Management interface
Browser-based (HTML 5):
Unisphere for SC (element manager)
Unisphere Central (multi-array management)
CloudIQ (cloud-based analytics and monitoring)
Client application:
Dell Storage Manager (multi-array, multi-site, cross-platform management)
Firmware updates
Online, non-disruptive* Firmware may be set to download automatically, with option to trigger installation manually if desired.
Workload management
QoS, VVOLs
Scripting support
SMI-S, Microsoft PowerShell API, RESTful API
Host OS support
Microsoft® Windows Server®, Oracle® Solaris, HP®-UX, Oracle Linux, IBM® AIX®, Novell® NetWare, SLES, Apple, HPTru64, VMware®, Citrix® XenServer®, RedHat®
Third-party application integration
VMware, Oracle, Microsoft, IBM, OpenStack™, Symantec™, Commvault®, Foglight™, Docker™ — see SC Series Management spec sheet for more details
Certifications
VMware vSphere Metro Storage Cluster, VMware SRM, Veritas Storage Foundations Suite, IBM VIOS Recognized, Oracle Validated Infrastructure (OVI); see Dell Storage Support Matrix for additional certifications and details
Reporting/alerts
Support assist (phone home), remote diagnostics and performance monitoring, automated alerts, reports and notifications, departmental chargeback
Product Configurations
Storage controller
SC9000 (2U chassis)
Controllers per array
2 (active/active)
Operating system
Dell Storage Center 6.7 or greater
Processor
Dual 3.2GHz, 8-core Intel® processors per controller
Maximum system memory
256GB per controller (512GB total per array)*
Power
Power/wattage: 2 hot-swappable 1100W 80 PLUS® Energy Star Platinum-certified power supplies
Maximum output power: 1100 W
Maximum input power: 1200 W
Maximum input current: 12 A
Maximum inrush current: 25A for 10 ms or less
Nominal input voltage operating range: 100-240 VAC
Nominal input frequency: 50/60 Hz
Maximum thermal output/heat dissipation: 4,760 BTU per hour (per controller)
Fans
6 hot-swappable fan modules
Scalability
Min/max drives
6/1024 per array, more in federated systems*
Max raw capacity
6PB* per array (SSD or HDD), more in federated systems*

Expansion enclosures
Mix and match from the following options:
Dell SC400: 12 x 3.5″ drive bays, 12Gb SAS
Dell SC420: 24 x 2.5″ drive bays, 12Gb SAS
Dell SC460: 60 x 3.5" drive bays, 12Gb SAS
Dell SC280: 84 x 3.5″ drive bays, 6Gb SAS*
Dell SC200: 12 x 3.5" drive bays, 6Gb SAS*
Dell SC220: 24 x 2.5" drive bays, 6Gb SAS*
Storage
Storage format
Block (SAN)*
Storage media
SAS and NL-SAS drives; different drive types, transfer rates and rotational speeds can be mixed in same system
SSD: Write-intensive and read-intensive
HDD: 15K, 10K, 7.2K RPM
Technical Highlights
Array configurations
All-flash, hybrid or HDD arrays
Auto-tiering method
Policy-based migration based on real-time data usage, customizable 512KB-4MB page size
Auto-tiering structure
Up to 3 primary (media-based) tiers total, up to 2 SSD tiers (write- and read-intensive SSDs)
Tiering customizations
User-defined profiles, option to "pin" volumes to any tier
RAID support
RAID 0, 1, 5, 6, RAID 10, and RAID 10 DM (Dual Mirror); any combination of RAID levels can exist on a single array
RAID tiering
Auto-provisions and dynamically restripes multiple RAID levels on the same tier; no need to pre-allocate RAID groups
Thin provisioning
Active by default on all volumes, operates at full performance across all features
Thin snapshots
Records changes only, snapshots auto-migrate to lower-cost storage
Intelligent deduplication and compression
Selectable option per volume on SSD and/or HDD tiers
Compression-only option also available
Replication
Replicates with other SC Series arrays*
Synchronous/asynchronous for SAN via FC or iSCSI
Target/source relationships may be one-to-many or many-to-one
Supports all SC data services on source and target volumes
Change replication types and topologies on demand
Supports cross-platform replication with PS Series/EqualLogic arrays (either direction)

Federated multi-array systems
Live Migrate (included in base product) enables host-transparent data movement among arrays
Volume Advisor continually monitors federation to suggest optimal data placement based on customizable capacity or performance load balancing policies
Dell Storage Manager provides data center-level viewpoint and control

Coexistence with PS Series arrays
Replication in either direction
Day-to-day management from a single interface
Thin import: space-efficient, non-disruptive data migration from PS Series arrays
Data-at-rest encryption
Self-encrypting drives (SEDs) in SSD or HDD formats
Full Disk Encryption (FCE) based on AES-256
Drives certified to FIPS 140-2 Level 2
Key Management Server (KMS) options available for FIPS 140-2 Level 1, 2 and 3
External key manager support
Gemalto's SafeNet KeySecure k460, SafeNet KeySecure k250, SafeNet KeySecure k150v
Thales EMS 200
Data Protection
DataProtection DisasterRecovery Security

Business continuity
Live Volume bi-directional auto-failover, auto-repair
Continuous operations, disaster recovery, disaster avoidance
Includes third-site (tertiary) replication options
Zero RTO/RPO with customizable site failover SLAs per volume
VMware Metro Stretch Cluster support
VMware Site Recovery Manager
Distributed sparing
No dedicated hot spares required, all drives available for I/O
Application Consistency
Replay Manager: Application-consistent snapshots in Microsoft or VMware environments
AppSync: Application-consistent snapshots in Microsoft, VMware, Oracle environments
Functional
Max SAN hosts: 500
Max initiator ports: 1000
Max LUN size: 500TB
Max number of LUNs: 2000
Max number of snapshots: 32,000
Max IOPS: 2,220,000*
Max IOPS:(with latency less than 1ms) 2,085,000*
Max IOPS (80% reads, 20% writes): 502,000*
Max throughput (reads): 33,000 MB/s*
Max throughput (writes): 19,000 MB/s*
No more offers for this product!
General Inquiries
There are no inquiries yet.