Dell OpenManage Power Center
Effectively measure and manage data center energy usage.
Gain precise control over your data center with a software solution designed to help you measure and manage power consumption.
Compare
Measure and manage your usage.
Gain greater insight into your energy usage through detailed measurement of energy consumption throughout your data center. OpenManage™ Power Center gives you the ability to measure and manage the power consumption of up to 2,000 servers and track both short-term and long-term historical data.
Create and implement multiple usage policies.
OpenManage Power Center integrates with Intel® Node Manager to simplify implementation of management policies across your data center. When utilized with 12th-generation or later PowerEdge servers with Intel Node Manager technology and an iDRAC Enterprise license, you can now segment control across physical levels of your data center according to each row, rack or group of servers. In addition, you can create custom logical groups and monitor energy usage and costs on a group-by-group basis.
Reduce consumption during low-load hours.
You can see energy savings opportunities through management of your server room according to business needs. If demands on your systems are lower overnight or during weekends, OpenManage Power Center allows you to implement policies that throttle back power consumption during those times and/or assign maximum possible power to those servers running your most important applications.
---
Maximize and simplify the allocation of your existing resources.
Increase data center density: Track usage by physical or logical group to identify consumption trends and anomalies, and reassign underutilized servers or those that are approaching maximum capacity.
Simplify cost itemization: Itemize the costs of powering servers that are allocated to business units, locations or specific functions.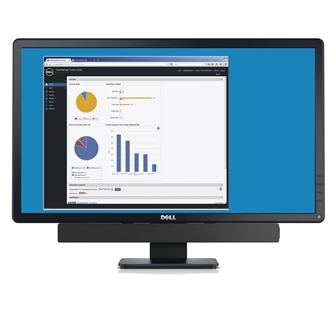 ---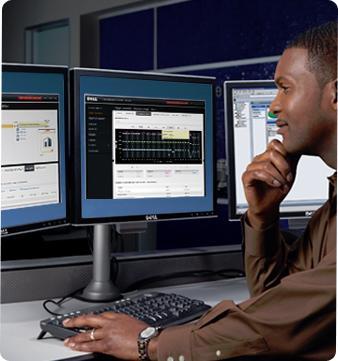 Mitigate risk
Eliminate the guesswork around temperature management and help maintain uptime during thermal events with OpenManage™ Power Center. Its management console allows you to centralize control, monitor server temperatures and respond to temperature spikes quickly and easily with an emergency power reduction.
Dell OpenManage Power Center also allows you to:
Establish policies to throttle down non-essential servers when temperatures rise beyond optimal levels.
Maximize uninterruptible power supply (UPS) uptime during a power outage.
Protect your data and your systems by implementing rack-level power-capping policies to prevent tripped circuit breakers.
Maintain uptime of business-critical applications by reducing noncritical consumption first.
Prioritize protections for groups of servers during a brownout.
---
Dell EMC offers complete end-to-end services
Optimizing the IT lifecycle is vital. We have expert services* for all lifecycle phases that save you time and resources, reduce effort, and improve your IT experience.
---
ProSupport Enterprise Suite
Gain the freedom to focus on your business transformation with the support expertise and insights Dell EMC is known for across the globe. Choose the right support based on the criticality of specific systems with available automated predictive analysis, collaborative third-party assistance and service account management.
---
ProDeploy
ProDeploy Enterprise Suite helps you get more out of technology starting on day one. Trust our experts to lead deployments from basic hardware installations through planning, configuration and complex integrations. Our complete suite of deployment services and professional certifications helps you achieve business outcomes today and tomorrow.
---
Training & Certification
Education Services offers an expansive suite of training services with multiple delivery methods, including instructor-led, self-paced online and virtual instructor-led training. With comprehensive and flexible training programs, we make it easy to ensure your staff has the skills they need to successfully manage and utilize your new technology to its full potential.
---
Consulting
Consulting services give expert guidance to help you grow, optimize and transform your IT environment at your own pace and budget. We employ a broad range of certified consultants and engineers, backed by program management teams, who can deliver deep technical expertise. We give you the confidence that your project will be done right and on time.
---
Financing and leasing
Acquiring the latest IT solutions shouldn't be as complicated as running your business. With Dell Financial Services you can finance and purchase in the same place.** It's quick, it's easy and most important, it lets you keep the "flow" in your cash flow.
No more offers for this product!
General Inquiries
There are no inquiries yet.