PowerEdge R830 Rack Server
Your 2U, four-socket partner.
Superb performance and cost effectiveness for mainstream databases, virtualization and VDI.
Compare
Processor
Intel® Xeon® processor E5-4600 v4 product family
Operating System
Microsoft Windows Server® 2012 R2
Microsoft Windows Server 2012
Microsoft® Windows Server® 2016
Novell® SUSE® Linux Enterprise Server
Red Hat® Enterprise Linux®
VMware vSphere® ESXi®
Availability
Hot-plug hard drives, hot-plug redundant power, hot-plug redundant fans, ECC memory, internal dual SD module
Communications
Supported Select Network Adapters (NDC):
Broadcom 5720 quad-port 1GbE Base-T (no TOE or iSCSI offload)
QLogic 57800S dual-port 10GbE Base-T with 2 x 1GbE (TOE and iSCSI offload available on 10GbE ports)
QLogic 57800S dual-port 10GbE SFP+ with 2 x 1GbE (TOE and iSCSI offload available on 10GbE ports)
Intel I350 quad-port 1GbE Base-T (no TOE or iSCSI offload)
Intel X540 dual-port 10GbE Base-T with 2 x 1GbE (FCoE capability enabled on the 10GbE ports)
Dimensions
H: 14.17 in (36.0 cm)
W: 6.89 in (17.5 cm)
D: 17.12 in (43.5 cm)
Drive Bays
Up to 16 x 2.5"
Embedded Hypervisor (Optional)
Microsoft Windows Server with Hyper-V®
Citrix® XenServer®
VMware vSphere ESXi
Memory*
(48 DIMM slots): 8GB/16GB/32GB/64GB DDR4, RDIMM, LRDIMM up 2400MT/s
Management
Systems management:
IPMI 2.0 compliant
Dell OpenManage Essentials
Dell OpenManage Mobile
Dell OpenManage Power Center

Remote management:
iDRAC8 with Lifecycle Controller
iDRAC8 Express (default)
iDRAC8 Enterprise (upgrade)
8GB vFlash media (upgrade)
16GB vFlash media (upgrade)
Dell OpenManage Integrations:
Dell OpenManage Integration Suite for Microsoft® System Center
Dell OpenManage Integration for VMware® vCenter™
Dell OpenManage Connections:
HP Operations Manager, IBM Tivoli® Netcool® and CA Network and Systems Management
Dell OpenManage Plug-in for Oracle® Database Manager
Power
Platinum 750W AC, auto-ranging; Platinum 1600W AC, auto-ranging
Rack Support
ReadyRails™ II sliding rails for tool-less mounting in 4-post racks with square or unthreaded round holes or tooled mounting in 4-post threaded hole racks, with support for optional tool-less cable management arm.
RAID Controllers
Internal controllers: PERC H330, PERC H730, PERC H730P
External HBAs (RAID): PERC H830
External HBAs (non-RAID): 12Gbps SAS HBA
Slots
7 PCIe slots:
2 x 16 half-length, full-height
1 x 8 half-length, full-height
3 x 8 half-length, half-height
1 x 8 half-length, full-height for the RAID controller
Storage
16 x 2.5" SATA/SAS SSD
SAS HDD (15K, 10K)
Nearline SAS HDD (7.2K)
---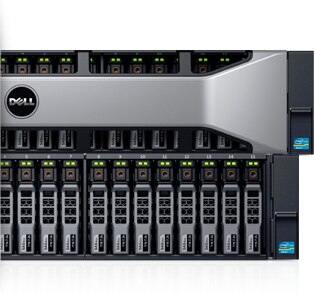 Scalable, balanced performance
Optimize application performance for dense virtualization or scale out 4-socket workloads using the R830's impressive resources.
Intel® Xeon® processor E5-4600 v4 architecture
80% increase in computational power over R820
Up to 3TB DDR4 memory in 48 DIMMs
Up to 16 SSDs or traditional HDDs, well suited for data-intensive workloads
With a familiar 2U rack form factor, the R830 is an ideal foundational server for mainstream data centers.
---
Workload-centric adaptability and flexibility
Performing various compute-intensive, memory-bound or I/O-centric workloads, the R830 can readily adapt to any application. Whether it is Oracle RAC or Microsoft® SQL Server®, the available resources can be fine-tuned to maximize application performance, and PCIe SSD cards can be added to significantly increase I/O and boost CPU utilization. Moreover, the redundant embedded hypervisors help ensure a fail-safe virtual environments. The R830 server offers all the assets needed to:
Significantly consolidate servers while increasing overall performance
Build out test and development environments using the affordability of a 2U rack server
Easily scale performance to meet future, unknown demands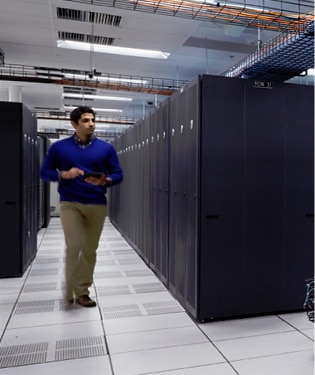 ---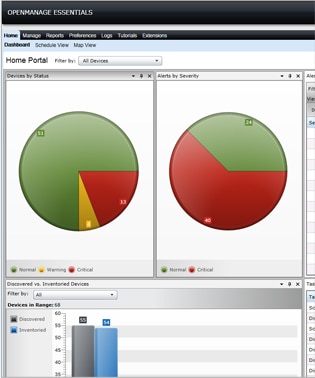 Simplify and automate management
Efficiently manage Dell servers in physical, virtual, local and remote environments with PowerEdge embedded server intelligence – integrated Dell Remote Access Controller (iDRAC8) with Lifecycle Controller and OpenManage Essentials. OpenManage automates the most frequently performed server management tasks agent-free – including deployment, updates, monitoring and maintenance – regardless of the installed OS or hypervisor.
Ensure fast problem resolution with the proactive and automated support of Dell Support Assist.
Return to production in minutes with Dell Easy Restore that restores configurations after a board replacement.
Leverage existing Microsoft, VMware and BMC consoles with iDRAC8 integration.
---
Automated, proactive and predictive support for your Dell servers
Dell SupportAssist for servers includes remote monitoring, automated data collection, automatic case creation and proactive contact from Dell technical support on select Dell PowerEdge servers.
ProSupport Plus offers a full set of SupportAssist features, including predictive issue detection and monthly optimization reporting. A recent study found that ProSupport Plus with SupportAssist proactive monitoring and automated case creation resolves issues up to 90 percent faster than with basic warranty alone.*
To further streamline support, TechDirect enables you to manage routine issues and parts dispatching through a self-service online portal, mobile app and APIs. Gain real-time access to all your Dell support cases anytime, anywhere and at no additional charge. TechDirect users can experience up to a 90 percent boost in productivity* after implementing this tool.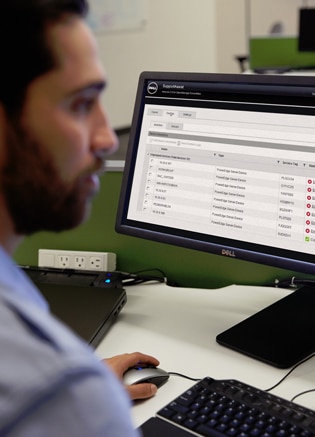 No more offers for this product!
General Inquiries
There are no inquiries yet.